When you're newly engaged, it's undoubtedly one of the happiest times of your lives and you can't help but feel like in you're in own little love bubble, and so you should!
As such, it can be disheartening to then have to wait years for your wedding day. You couldn't possibly find a stunning wedding venue with availability in the next 12 months… right?
If you come along to one of our wedding showcases, you'll find out how you can turn the dream of a 2024 wedding into reality with our exclusive packages.
Here's our top five reasons why a wedding could be in store for 2024…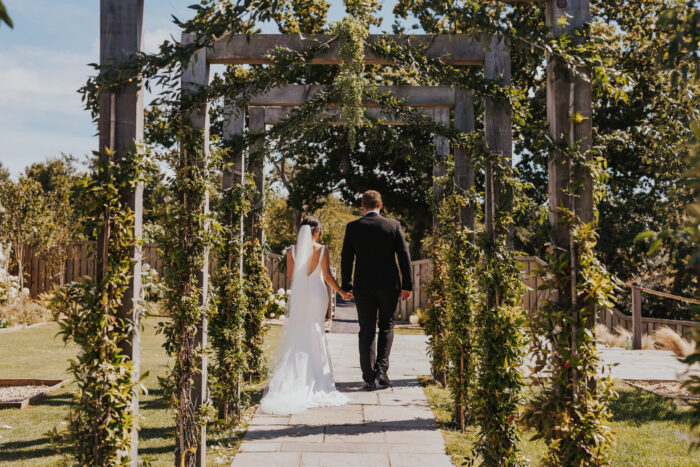 The trends speak for themselves
As we live and breathe weddings, we like to keep on top of the latest wedding trends and after seeing what the experts are predicting for the year ahead, we're expecting to see some of the most beautiful weddings ever this year.
From the wedding decor to the inevitably iconic dress, you won't be able to contain your excitement to get up the aisle.
Did you know we have our own Pinterest page full of Spring wedding inspo?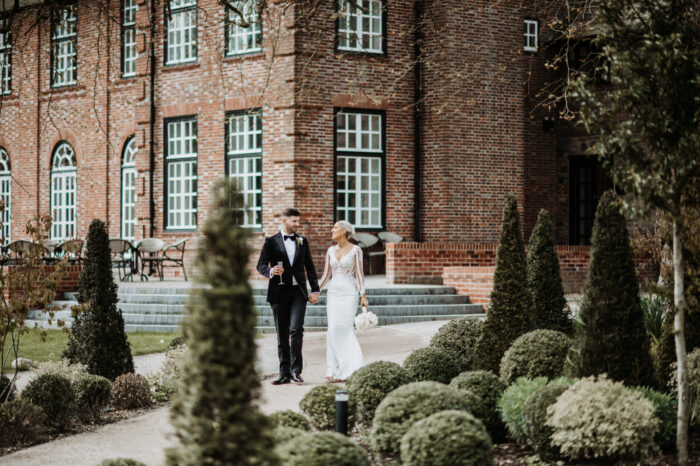 Spring Florals
Spring is a florists dream with some of our favourite flowers coming to bloom.
Tulips are a strong contender with their distinct look and feel, plus there are so many colours to choose from!
Freesia, a fragrant springtime fav! These little ruffled blooms symbolise innocence, purity, and trust. A perfect combination for your wedding bouquet.
Peonies, despite their high price tag, are a classic, timeless, and elegant bloom. A firm favourite for our couples and we can see why.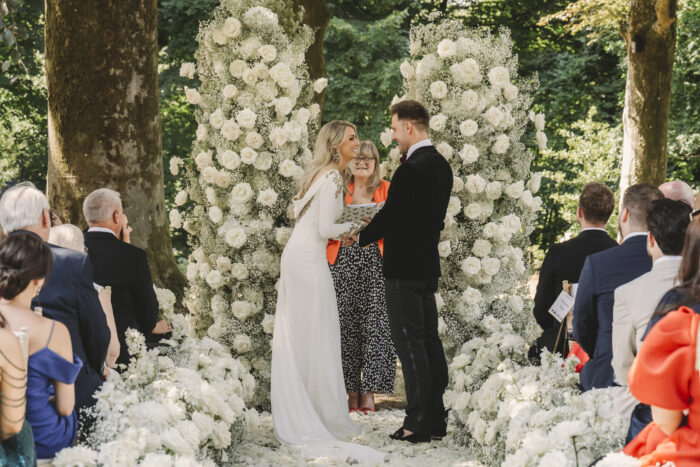 Why wait?
Once you've found the perfect partner, why wait? Rather than dragging out the planning process, allow yourself to get swept up in the spontaneity of a whirlwind wedding. Planning a wedding in just a few months can be exciting, and a lot of our previous couples have said it's the best thing they've ever done. Read Rhys and Shannon story here, they planned their magical day at Sant Ffraed House in just 6 months.
What's more, as we have a team of experienced wedding coordinators at your beck and call, you can be rest assured that you'll have a strong support network throughout the entire process.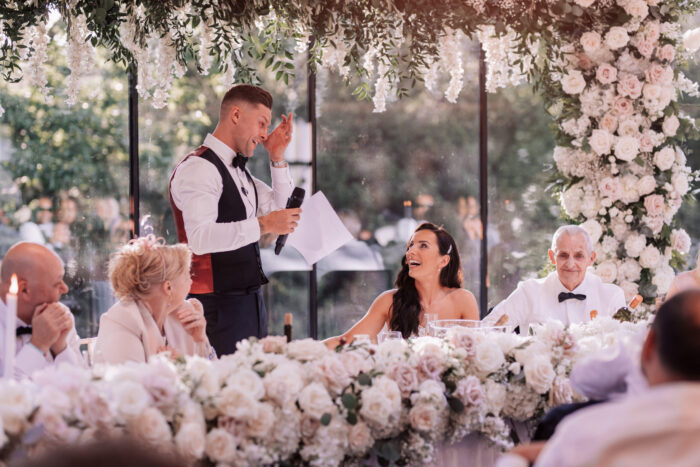 Savings £££
Last but by no means least, booking a Spring wedding for 2024 could save you some serious pennies. Whilst a lot of couples assume that turning a wedding around quickly means compromising on style or luxury, this couldn't be further from the truth.
We offer quality assurance. Uncompromising style and first-class service. When you book an Oldwalls Collection wedding, you know that your experience will be second to none.
If you're recently engaged and feeling spontaneous, why not book a private or virtual tour with our team? With tailormade packages available, you can't afford to miss it!