From the first hello
First impressions last and we aim to leave a lasting one. From the first hello to the final goodbye – you and your guests will be treated like royalty. Whether we are greeting you as newlyweds or welcoming you to host the ceremony too you can expect for the tone to be set from the moment you arrive.
Ceremony
At the heart of the main house offers a traditional drawing room. The light-filled space boasts unparalleled views of the countryside and lake and exudes grandeur and class whilst our outdoor wedding option is located on the sun-soaked K Room terrace with views of the lake and St Bride's Church as the backdrop.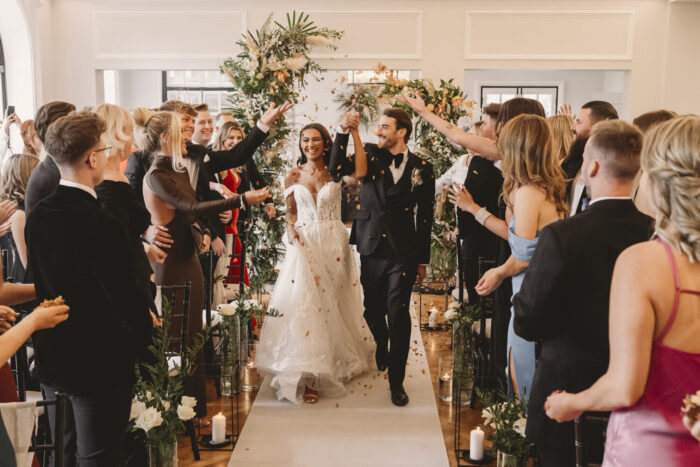 Reception/The Celebration
On the terrace overlooking the lake and the manicured grounds or in the majesty of the manor, the exclusive estate is yours to experience. Quench the thirst with a KNOT G&T, yes we even have our own gin, whilst savouring the flavours of a handmade canape or bespoke grazing board. Mingle to live music on the terrace or sink into the sofas in the plush bar.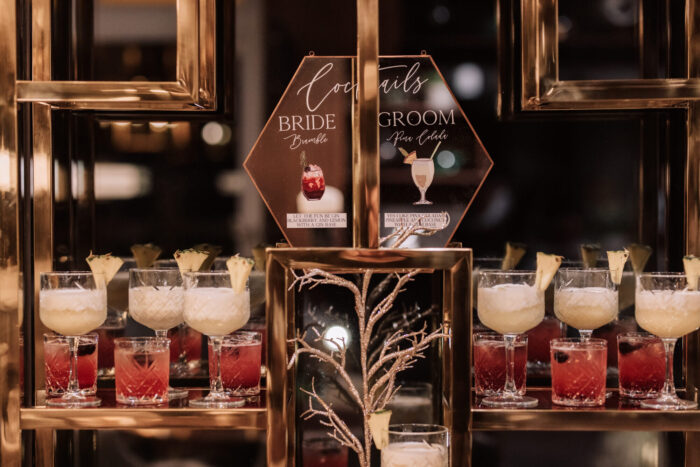 The food on your fork, matters
Our in-house chef brigade are committed to creating exquisite dishes using the finest locally sourced ingredients with inspiration taken from our abundant Gower Garden. Every dish is lovingly prepared from scratch, and you will be invited to experience every single one during an exclusive tasting evening.
Evening party
As the sun sets, the party is only just beginning. Outside, the heaters rage and lights guide your evening guests from arrival through to the striking modern bar.  Inside, the lights are dimmed. Candles are lit. Music is cranked up. The bar is brimming. The party food is plentiful. The dancefloor is packed. It's your very own manor party, with the stunning K room acting as the best focal point imaginable.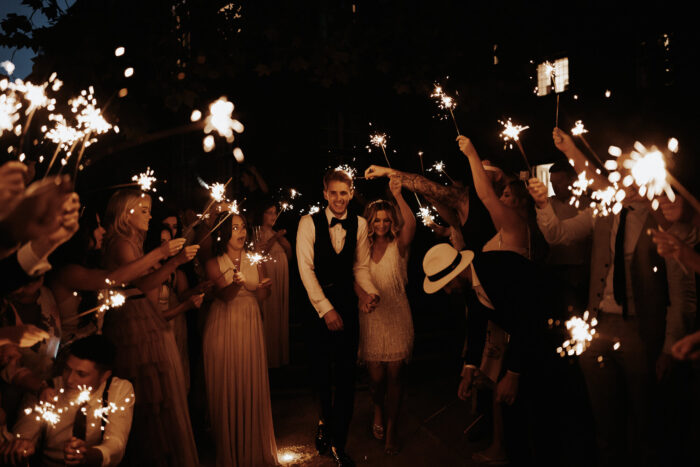 The morning after
The celebrations continue the next morning with a traditional Welsh breakfast. Your guests will be invited to join us so they can welcome the newlyweds. The perfect way to conclude the perfect day you've always dreamt of.  Take a stroll around the grounds before you leave and reflect on the journey with a smile.
Behind closed doors
Plush sofas. Luxurious velvets, linens, and furs. Muted palettes. A grand history. Chic décor. Serene surroundings. Modern luxury meets traditional grandeur. Every room offering unrivalled style and epic views…
Sleep in luxury
It's the little things that matter. Bigger beds. Softer pillows. Crisper sheets. Warmer lighting. At Sant Ffraed House, up to 50 of your nearest and dearest can fully immerse themselves in the experience of your special day with our luxury wedding accommodation.