How did you first meet?
We met in the customer lift at Tesco where we both worked, back in 2014. We've been together ever since. Nathan's cousin and my best friend were already together so we had a mutual connection, they ended up being our best man and maid of honour on our wedding day.
How did you propose?
On a Christmassy night in Edinburgh in December 2019. It was a complete surprise but so lovely. We managed to squeeze in a big engagement party with all our friends and family just before covid lockdown.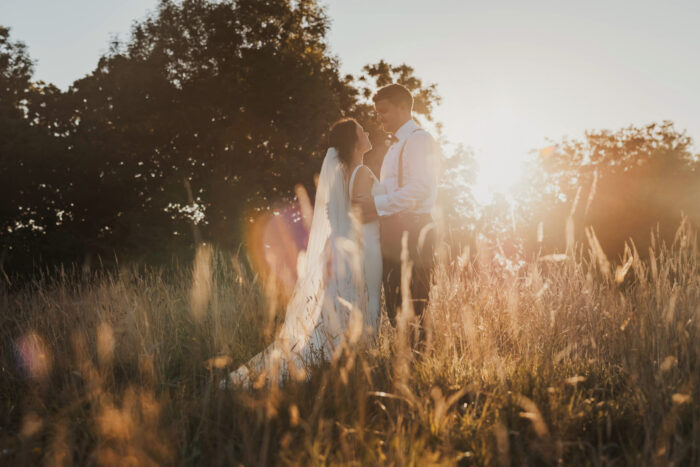 Where did you get married?
Oldwalls Gower
What attracted you to the venue? 
I attended an Oldwalls showcase with my mum. As soon as I walked through the courtyard, into the Oak Room and bar area I thought "this is it, this is where I'm getting married.'' I took Nathan back a few days later, he loved it too and we booked it there and then.
It was just amazing. I loved all the décor that came included, the flow of the venue and how open it was. It was really modern and just 'us'. The amount of accommodation Oldwalls had for all our friends and family was also fantastic.  The staff were so lovely.
It was a dream of ours to get married outdoors and so the space outside at Oldwalls on the lake was perfect, we didn't look anywhere else.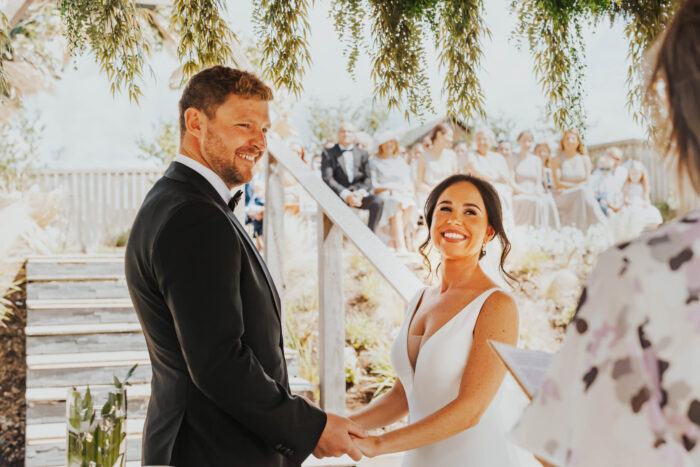 What was your wedding theme?
We went with a classic and neutral theme with lots of greenery.
What stationery did you have?
We created our seating plan on Canva and I bought a digital download from Etsy for the welcome sign which we then had printed. Most of our save the dates and invites were sent digitally as we had lots of family and friends who lived quite far away. We also created a website on GettingMarried.co.uk which was so handy to show all of our wedding day information such as accommodation, transport and our menu choices.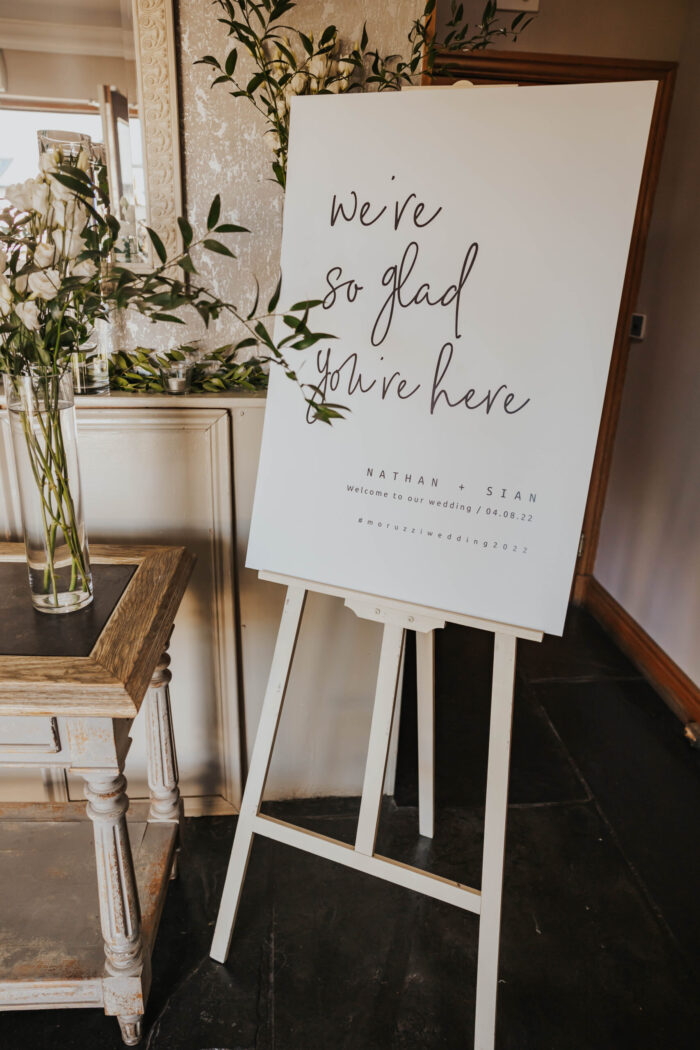 What did you wear? Tell us about your gown…
 I knew I wanted a classic, plain white dress with buttons at the back and a long cathedral veil. Eva Ashley Bridal was the fourth shop I went to and when I tried the dress on I just knew that it was the one.
How did your dress make you feel?
 I felt amazing, I loved it so much. It was exactly what I had imagined.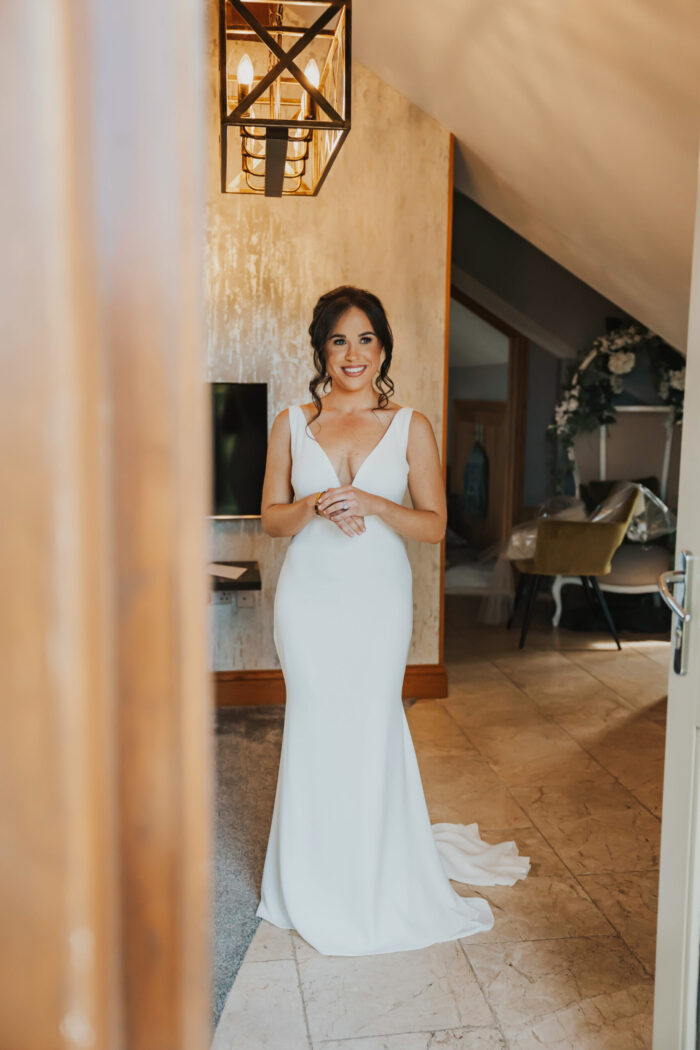 Where did you get the suits from and what was the style like?
For the groomsmen and our fathers, we hired tuxedos from Moss Bros. Nathan's tuxedo was tailor made by Moss Bros and fitted him perfectly. He had our wedding date and initials stitched on the inside which was a lovely touch.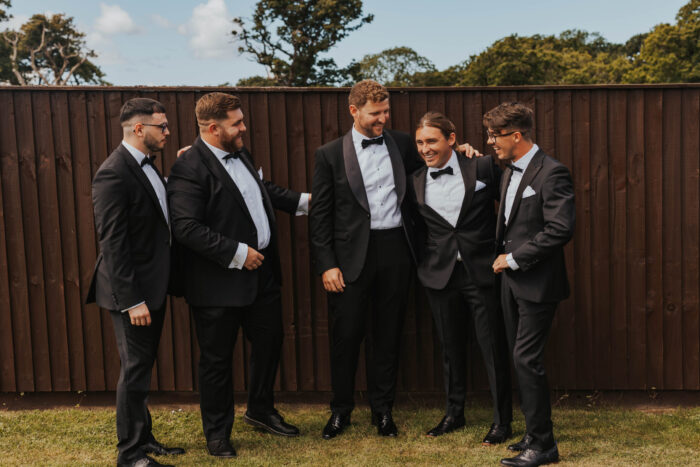 How did you feel when you first saw him at the altar?
I thought he looked so handsome! We were both nervous, so it was nice to finally get to the end of the aisle and hold Nathan's hand.
My veil blew off as my dad and I were walking down the aisle, that was a funny moment and helped calm my nerves.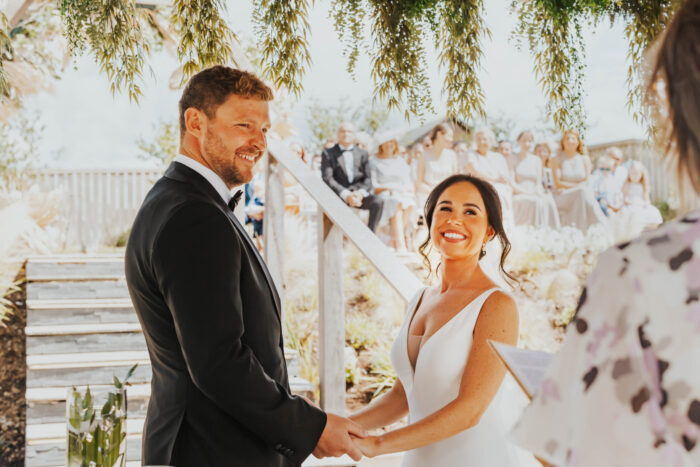 Tell us about your bridesmaids, who were they and where did you get the dresses from?
My best friend Ellie was my Maid of Honour. Then I had my other bests friends Dani, Beth and Cara who is also my sister-in-law.
I wanted a neutral colour for their dresses so they would match the theme of the wedding. We bought the dresses from High Society Bridal Boutique. I wanted the same colour, but I let the girls pick whichever style they liked so they each chose differently, which I loved.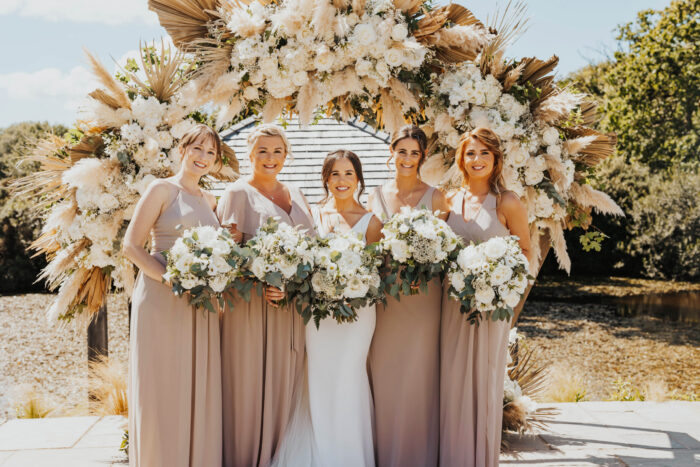 What was your best memory of the ceremony?
 Getting to say our vows outdoors on the lake house. The sun was shining, and we were both in our own little world, it was just perfect.  It was lovely to look up and see all our friends and family too.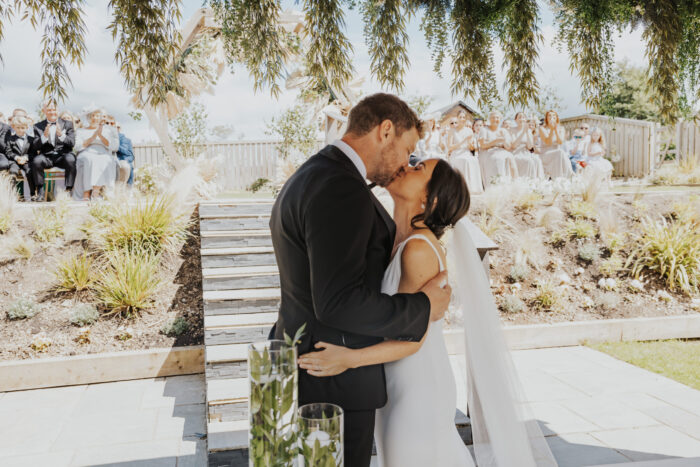 What was your first dance song?
We had 'Came Here for Love' – Sigala, sang by the amazing Jeris. She was brilliant, we wanted something upbeat so that we had everyone up on the dance floor with us. It really got the party started!
How did you entertain your guests?
We had Jeris singing in the day during the drink's reception and then Jeris with her band in the night. That was one of my favourite moments of the day, walking around in the sun, listening to live music from Jeris as we said hello to our guests.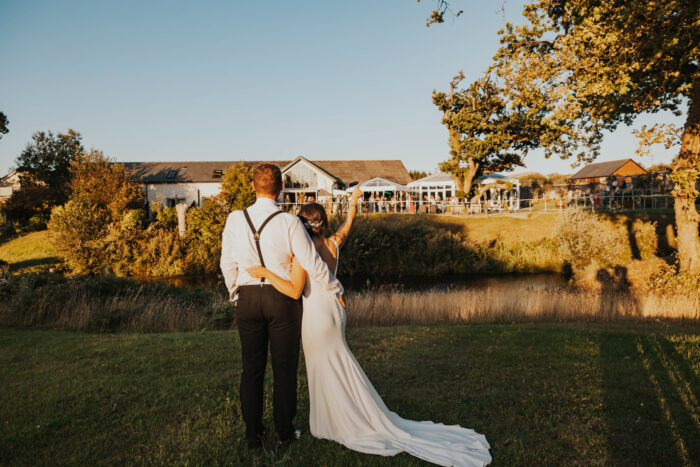 What was the cake like?
 My friend Charlotte made us the most beautiful, three-tiered, rustic cake with two flavours -victoria sponge and lemon.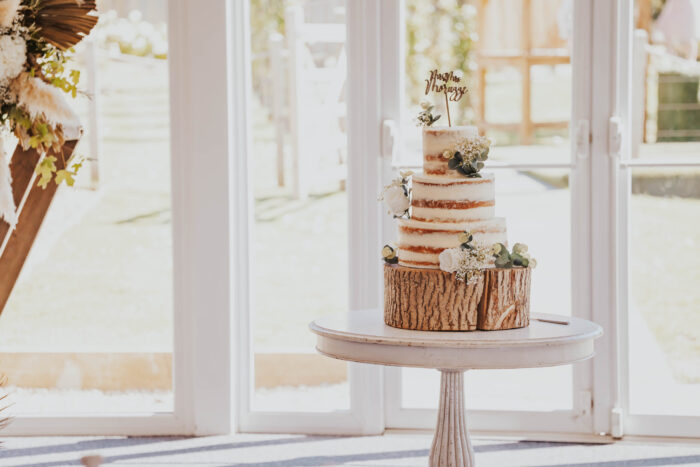 How did you feel on the day?
 We both felt amazing, it felt like we were in a dream. The Oldwalls team were brilliant, everything was perfect, and we didn't stop smiling. We didn't want the day to end.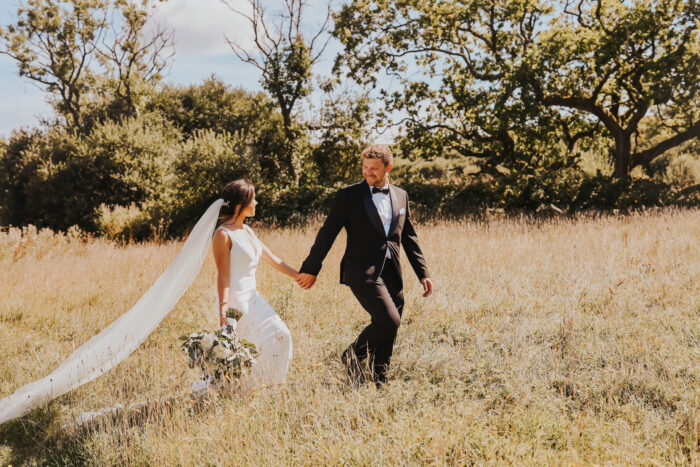 What's your recommendation to future couples getting married?
Enjoy every second from the moment you wake up to the moment you go to sleep because the day really does fly by!
Also, make sure the venue you choose ticks all your boxes. We really wanted to get married outdoors and have fireworks and Oldwalls offered both. We're also not very creative so having a venue that came fully decorated was perfect for us as it meant we didn't need to buy any extra décor. The team at Oldwalls were so lovely and always made us feel welcome anytime we visited, you knew everything would be taken care of so you can just enjoy your day.