How did you first meet?
I'd been out a few weeks prior with friends and they insisted I joined the online dating site, Bumble. I'd been single for 2 years and was always dead against online dating.
I downloaded Bumble, and Rory was one of the first people I matched with and spoke to.
We chatted for about two weeks before we met. Rory was living in Barry at the time, so we went to Barry Island for our first date.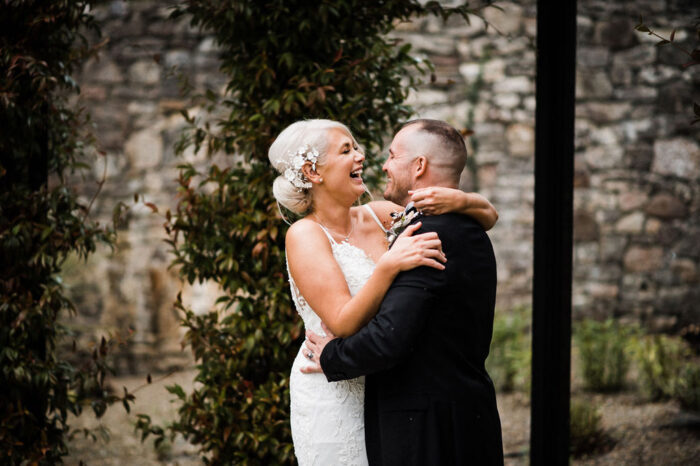 How did he propose?
It was our first night in our first house together. Rory was nervous, he kept doing laps of the living room, I didn't know what was wrong. Even the dog was barking because he couldn't settle.
Rory kept pulling me up, then he'd start laughing and sit back down again.
We were decorating the house, so we'd had a few drinks whilst painting and watching the rugby. Then he knelt down and proposed.
Where did you get married?
 Fairyhill by Oldwalls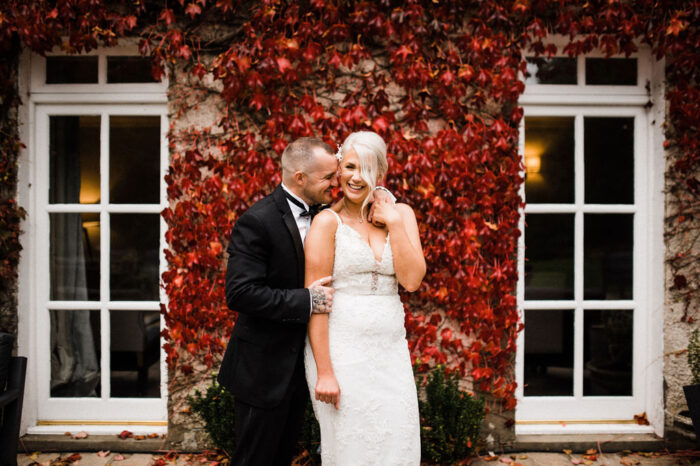 What attracted you to the venue? 
I really wanted to get married outdoors; it was my dream. I was set on either springtime or autumn as they're my favourite months. When we saw Fairyhill and how they brought the outdoors in, we fell in love with the place. We had the option to get married outdoors, but it was reassuring to know that if the weather wasn't on our side, we could get married indoors, whilst still feeling like we were outside, as the k room is surrounded by woodland.
What was your wedding theme?
We had lots of floating candles in vases and as it was Autumn we went for browns and copper piping to create an Autumnal feel.
Our florist, Lan Lima, was so lovely, we had two miscarriages between getting engaged and the wedding, and Jan had put into my bouquet and Rory's buttonhole, the flowers associated with the month our babies would have been born.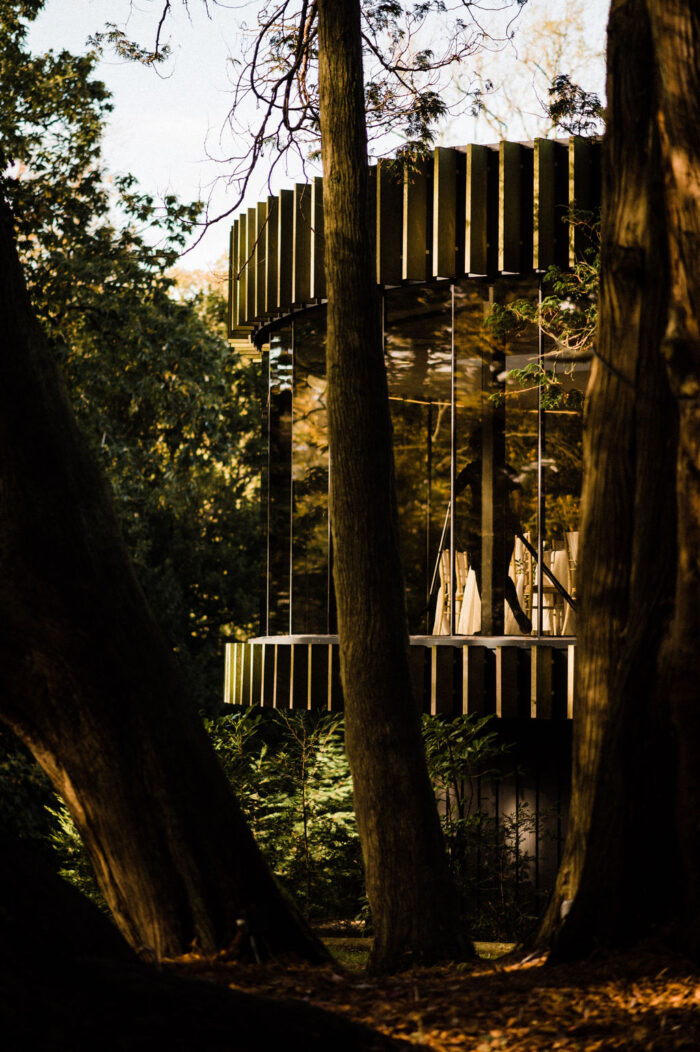 What stationary did you have?
We had our cake stand from hearts rustics. A table sign and a welcome sign, cones for confetti and lots of jars on the table and candle holders. We opted for logs under the vases on the centrepieces to tie in the Autumnal feel, along with little tea lights on sticks, a post box and memory table.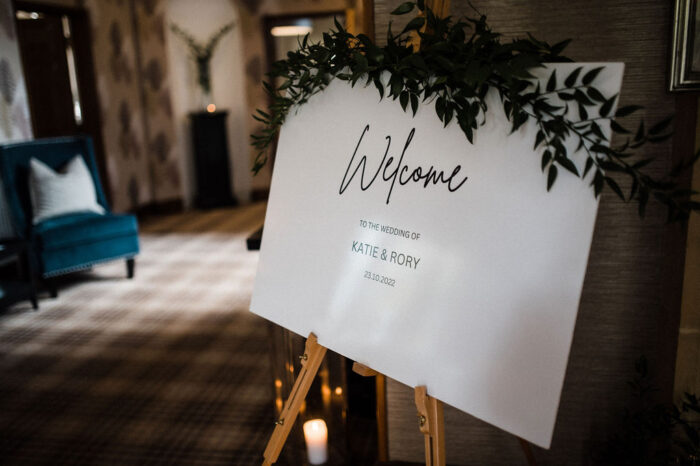 What did you wear? Tell us about your gown…
It wasn't what I thought it would be. In my head I wanted a long sleeve dress with no lace and a low back, and I went with something totally different.
It was the 5th dress I tried on in Wynter Isabelle. I didn't like the dress at first on the hanger, but the lady in the store insisted I tried it on, and I instantly fell in love.
On the wedding day, I had a side clip over my ear from Sarah Vuong Bridal Jewellery. I always tuck my hair behind one ear as a comfort and it went perfect with the dress.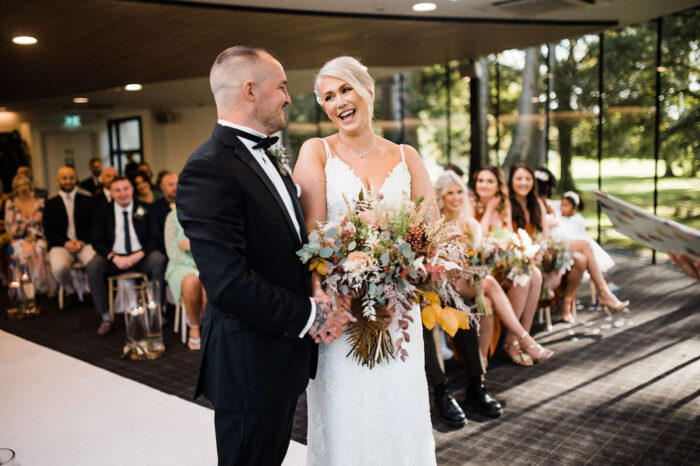 How did your dress make you feel?
I felt amazing. I was a little self-conscious at the time, but I felt proud I got back into my dress after having our daughter. You don't really see yourself fully until the wedding day when everything comes together and I thought yeah, I look and feel good!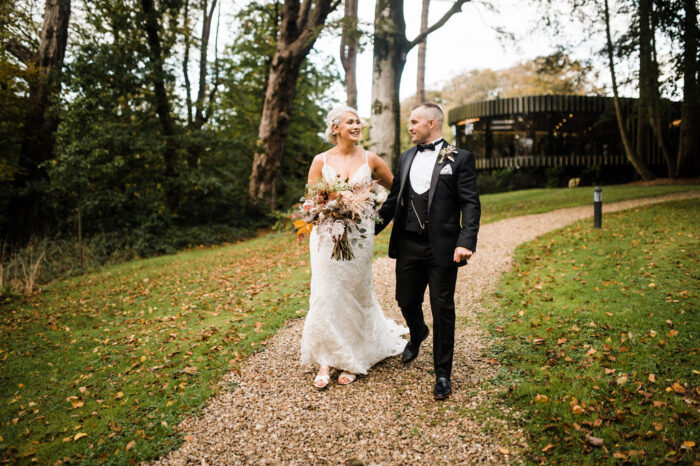 Where did you get the suits from and what was the style like?
The boys wore black tuxes from moss bros – They all looked amazing!
How did you feel when you first saw him at the altar?
We got the time of the ceremony wrong, we thought we were getting married at 13:30 but it was 13:00 so I knew Rory would have been stressed waiting for us. I couldn't wait to get the end of the altar to see him and hug him, I knew he'd be nervous.
It was weird spending the night away, knowing he was in the house on his own. I knew he would have been flustered and emotional on his own.
When I first saw him, he burst out crying, and I don't mean a sob, he did a full on body shake cry.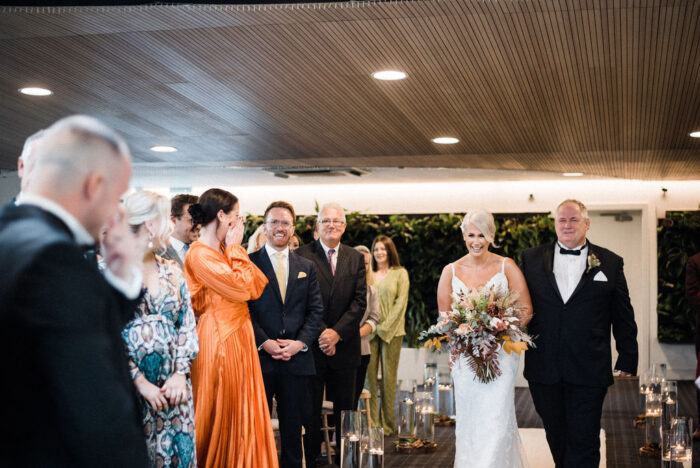 Tell us about your bridesmaids, who were they and where did you get the dresses from?
I had my best friends and Rory's sister. Rhys who's my gay best friend from school, if you need a good night out you go out with Rhys.
Jade and Jade, and Laura who carried the baby down, and Rory's sister Erin.
The dresses were from Miss Guided. I wanted a casual, party feel and for the girls to be comfortable and have a good time. I didn't want it to feel too "bridesmaidy".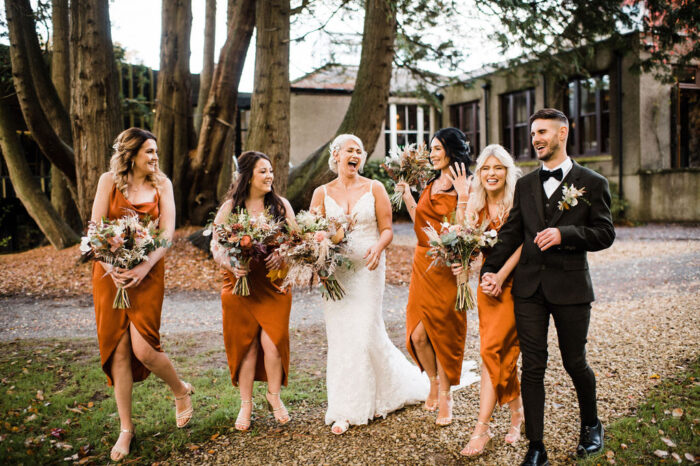 What was your best memory of the ceremony?
The baby started crying halfway through the ceremony, so I couldn't relax as I was constantly looking and checking if she was okay. We ended up bringing her over to us, and there's a photo of her smiling on Rory's shoulder. It felt so special that our daughter was there.
Everyone said how relaxed and fun the wedding was. Everything was seamless! The staff were amazing, and everything ran smoothly.
What was your first dance song?
Magic by Coldplay but a cover version. Our daughter was born to the song too, so it was even more special.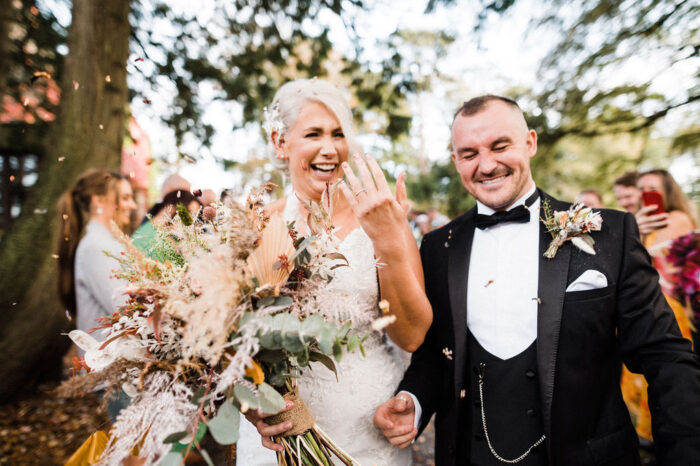 How did you entertain your guests?
We had a daytime singer Tom Sutch who's a good friend of Rory and he was great. Then we had a band in the night, fiddlers' elbows who are an Irish band. Rory's side of the family are Irish, so it was nice to tie that into the wedding.
What was the cake like?
We went for a 4-tier cake, with different flavours; Lemon, raspberry and white chocolate, Bischoff and Ferrero Rocher. We are forever calling each other a doughnut so we had doughnuts on the cake too.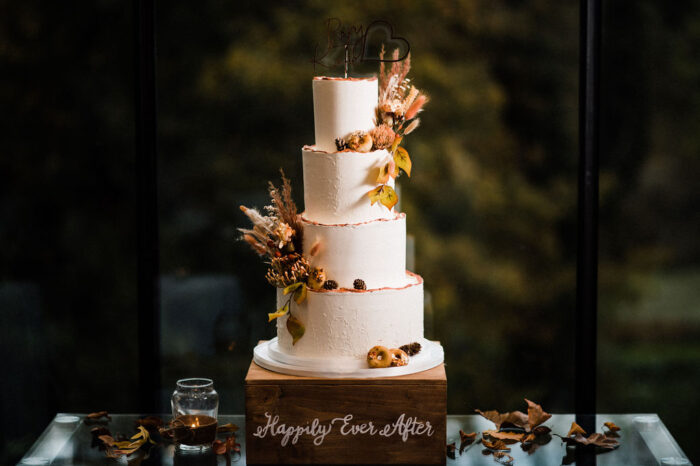 How did you feel on the day?
It was the most amazing day! It went way too fast, and now looking back I wish we'd booked two days and extended the celebrations.
What's your recommendation to future couples getting married?
We highly recommend Fairyhill, it was amazing, everything ran so smoothly. The team there helped so much with the planning and making sure everyone was okay. We had lots of calls with our wedding coordinator, so we knew everything was taken care of. Even down to the food, the staff knew exactly who was having what food, there was no shouting out who was having what. It's the little things.
My second recommendation is to make sure you have a good photographer, mine was amazing, and everything felt natural rather than staged.