Accommodation
It's the little things that matter. Bigger beds. Softer pillows. Crisper sheets. Warmer lighting. Not to mention the convenience of having exclusive accommodation for yourself, and your nearest and dearest on your special day. Fairyhill can sleep up to 60 guests within the estate, fusing modern and traditional dwellings to allow your wedding party to fully immerse in the celebrations without having to think of transport home or seek out local accommodation.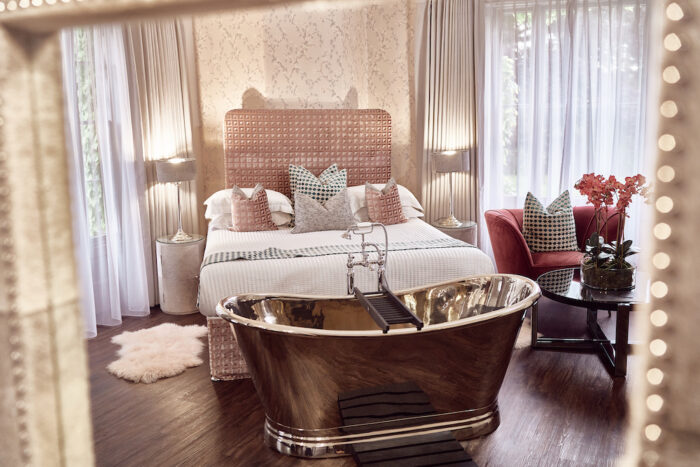 The Main House
12 Traditional Georgian bedrooms fit for King's and Queens, the perfect options for your discerning and more mature guests. You will also discover the honeymoon suite in the main house, which boasts plush interiors, floor to ceiling sash windows and imposing ceilings. As you wake as newlyweds in the splendour of your romantic surroundings you will feel the true magic of Fairyhill's rich history.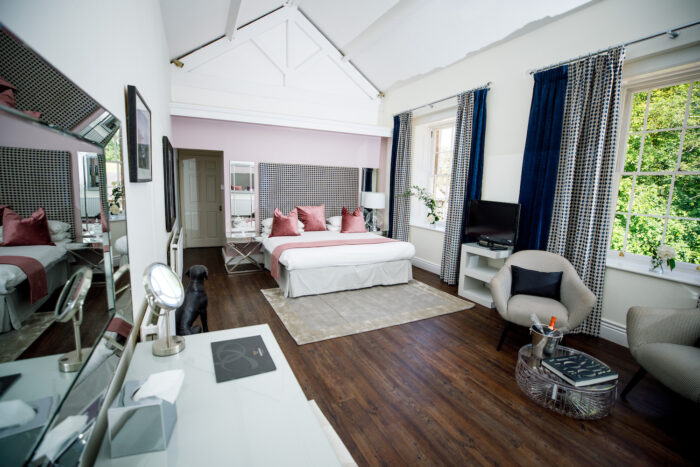 K Rooms
A juxtaposition to the accommodation in the main house that will create a true talking point amongst your guests. Seven uber-modern bedrooms boasting cutting-edge style and luxury. Designed to deliberately contrast with the classic interior of the original Georgian House, the quirky en-suites are memorable for all the right reasons.
Coach House
The Coach House is situated within the grounds and the 300 year old quirky cottage offers a quintessential countryside setting. Boasting two bedrooms and sleeping up to 6 guests, with a cosy lounge and open plan kitchen space.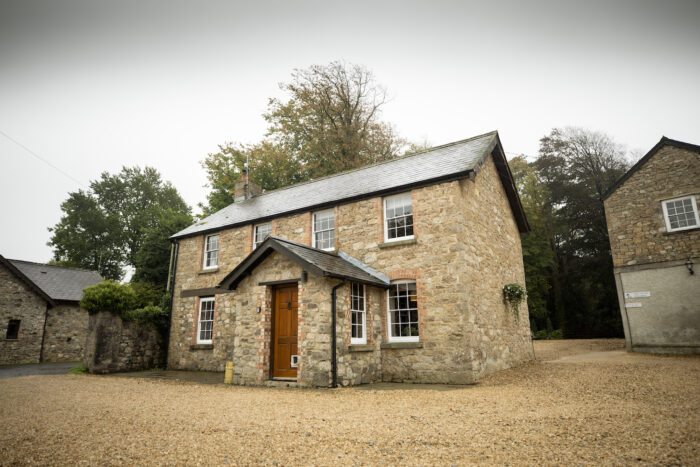 Rustics
We are committed to offering an unrivalled wedding experience, that's why we are proud to offer our Rustic Retreats, because sometimes, one day just isn't enough.
Book one of our Rustic Retreats (exclusive cottages sleeping up to 12 guests) the night before the wedding so that both the bridal party and the groom and his guests can look forward to a stress-free morning. Just minutes away from Fairyhill, Rustic Retreats by Oldwalls make stunning locations for those candid morning-of-the-wedding photographs.
On the night of the wedding, our cottages can offer additional accommodation for your wedding guests. But it needn't end there. Hire them the day after for some post-event celebrations, from a barbecue on the terrace to a garden party or drinks indoors.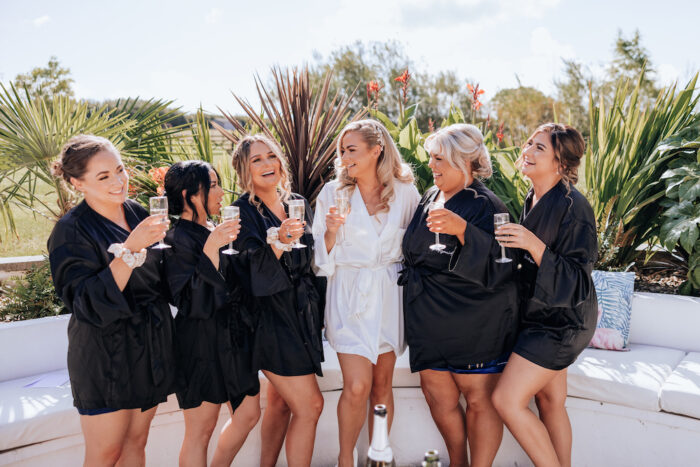 Download Fairyhill Brochure
Explore beyond the grand old doors of one of South Wales' most exclusive wedding venues
Download our Brochure